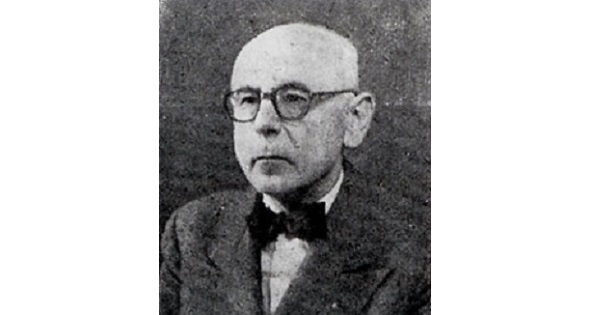 Dimitrios Filizis was born in Trapezunta (today Trabzon), Pontus in 1882. He was related from his mother's side to the famous historian of Pontus, Periklis Triantafyllidis. He graduated from the Trapezunta Tuition Center (Frontistirion Trapezuntas) but continued his studies at the Metsovo Polytechnic in Greece where he obtained an Engineering and Architecture degree. He furthered his studies in Paris and returned to Trapezunta with excellent credentials to begin his career. Apart from his professional life, he contributed to Trapezuntine society, in particular by assisting the Metropolitan Chrysanthos with public affairs.
During the Russian occupation of Trabzon (1916-1918) he worked with the Russian Byzantinologist Uspenski in the maintenance and protection of the Byzantine monuments of the city.
After the Asia Minor Catastrophe he immigrated to Salonika, Greece where he continued providing humanitarian services to Pontian associations, in particular to the foundation of the Monastery of Panagia Sumela, of which he was a founding member. He also worked on the restoration of Saint Demetrios (Πολιούχου) in Salonika as a member of the restoration Committee. He also contributed to the construction of the campus of the Aristotelian University of Salonika serving as the head of the technical department. He died in Salonika on the 16th of June 1965.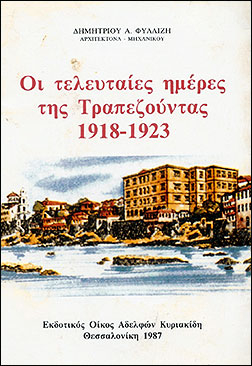 Source:
Translated from Greek to English from Dimitrios Filizis' book, 'The Last Days of Trapezunta (1918-1923)'