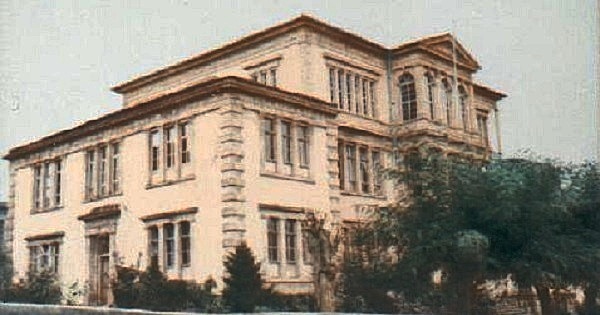 The Kerasunta Tuition Center (c.1928). Source

The Kerasunta Greek Tuition Centre (Gr: Frontistirion Kerasountas/Imigymnasio Kerasountas, Tr: Giresun Rum Lisesi) is located in Giresun, Turkey and was built in 1905-08. The building comprised 24 classrooms spread over 4 floors and included a 6-grade primary school and a 3-grade boarding school. The faculty included 25 teachers who were graduates from the University of Athens and the Theological School of Halki. Around 1918, the Diocese of Chaldea/Kerasunta had a total of 252 schools which included 322 teachers and 24,800 students.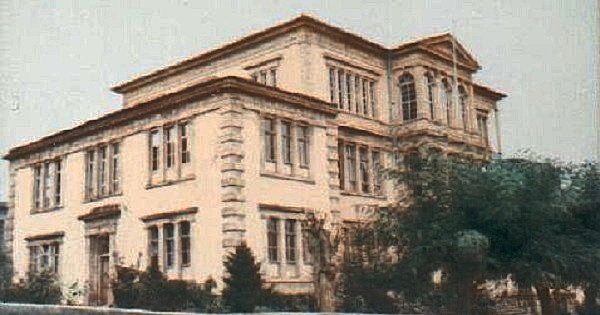 The school was built on the grounds of an older school building which was burnt down. The cause of the fire was never established. The funds for the building of the Tuition Center amounted to 18,000 Turkish lira raised by the Greeks of the city. Turks helped build the school which was indicative of the friendly relations between Greeks and Turks under the reign of Sultan Hamid. In 1914 following the outbreak of World War One, the Turks occupied the Tuition Center and converted it into an army barracks which they named Tas-kisla. The genocide halted any plans of the building becoming a complete high school.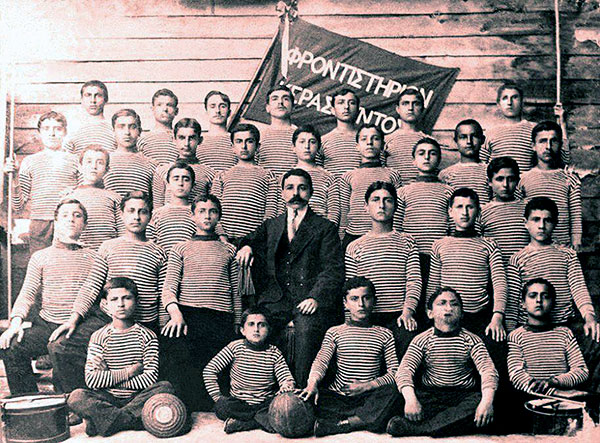 Students of the Kerasunta Greek Tuition Center. Source