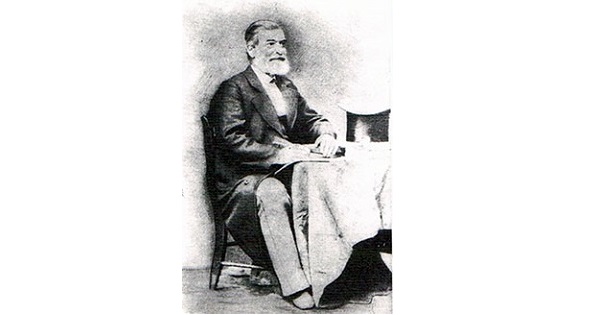 Ioannis Valavanis (Grk: Ιωάννης Βαλαβάνης) was born in Kerasunta (today Giresun) in 1830. After his initial schooling he attended the Trapezunta Tuition Centre and graduated as a teacher. In 1861 he moved to Athens to further his qualifications and returned to Kerasunta where he taught for 2 years. In search of further education he studied philosophy at the University of Athens while at the same time working at the Ministry of Education. In 1880 he gained his diploma and began teaching Greek at the American College of Merzifon and later at the High School of Amisos.
In 1892-3 he was principal at the Megaron Greek School and in 1896 he returned to Kerasunta where he remained until his death. Valavanis was heavily involved in the study of the Pontic dialect as well as the customs of the Pontic Greeks.
He amassed an enormous amount of linguistic and folkloric material much of which he published. Some include:
* The wedding customs of the people of Kerasunta (Τα εν Κερασούντα περί τον γάμον έθιμα)
* The demotic/popular songs of Kerasunta (Δημοτικόν άσμα Κερασούντας)
* The demotic monuments of Pontus (Μνημεία της εν Πόντου δημοτικής)
* Linguistics (Γλωσσικά)
* Pontic fables (Ποντιακά παραμύθια)
* Linguistic observations (Γλωσσικαί παρατηρήσεις), and others.
His work titled Ζωντανά μνημεία της ανά του Πόντου δημοτικής was awarded in 1880 at the linguistic awards of the Greek Literary Club of Constantinople. Many of his works were also awarded at the literary awards of the Korai Club.
Source: Encyclopedia of Pontian Hellenism. Malliaris Paedia.