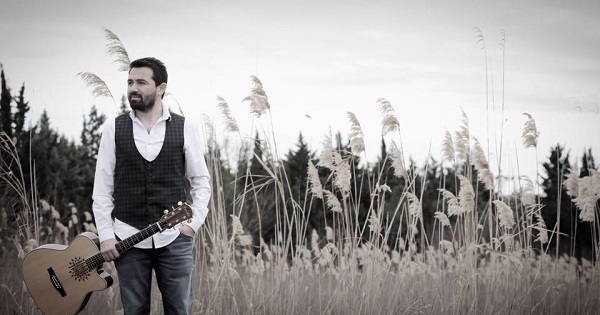 Apolas Lermi is a musician from Turkey. He has dedicated himself to the music of the Black Sea (Karadeniz), a genre of music which is typically sung in Romeyka, a dialect which is based on ancient Greek. The dialect is still spoken today in some regions around north-eastern Turkey. He is a singer and a guitarist and can play the kemence. His music has attracted a large following in Turkey and among Pontic Greeks worldwide.

He was born and raised in Trabzon, Turkey. While he performs under the stage name Apolas Lermi, his real name is Abdurrahman Lermi. His music has motivated and encouraged others in Turkey to develop an interest in the music of the Black Sea.
His interest in music began while he was at high school and intensified after he left college. Since 2001 he's been heavily involved in the music scene and has worked on various projects in Turkey and also in Europe. He has released three albums all of which have been hugely popular: Calandar (2011), Santa (2014) and Romeika (2016). He has received various music awards for his work including the 2014 Trabzon Journalists Association Art Award. His songs have featured in motion pictures, documentaries and television. He has also produced his own television program about Black Sea music called Kalandar.
Lermi's style is rather unique in that he sings and plays guitar to Black Sea music, a form of music which the guitar is not synonymous with. Other noteworthy musicians who play the guitar to Black Sea music include Leigh Cline and Fuat Saka. He also stands out from other musicians by collaborating with Greek artists, thus creating a fusion of Greek and Turkish music elements. By doing this, Lermi has been able to create Black Sea music of its own unique character. In the song Maçka Trigona he sings with Greek musician Giorgos Ioannidis while he sings with Greek singer Pella Nikolaidou in the song Sorepsa Gia T esena.

Some of his other popular songs include: Agapo Se, Tin Patrida m Exasa, Esira to tifeki m, İme Tonyalin Pedin, Mana, Parthen I Romania, Mavra İmeras and Bella Ciao.
Follow Apolas on Facebook
Follow him on Youtube