The Trapezunta Tuition Centre or Frontistirion Trapezuntas (Gr: Φροντιστήριον Τραπεζούντος) was founded in 1682 by Sevastos Kiminitis, one of the most respected Pontic Greek scholars of the 17th century. In 1902, Metropolitan Constantiou of Trebizond with the help of the Greek community proceeded with the redesign of the Tuition Center, replacing it with a new four story building which sat prominently on the Trapezuntine shoreline next to the grand temple of Saint Gregory of Nyssa. Read more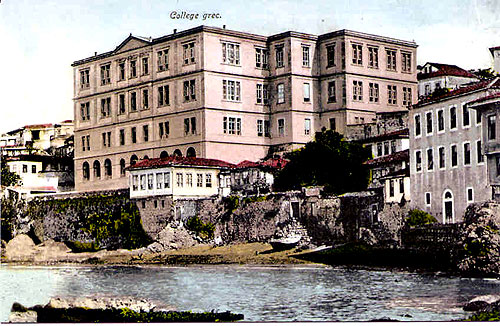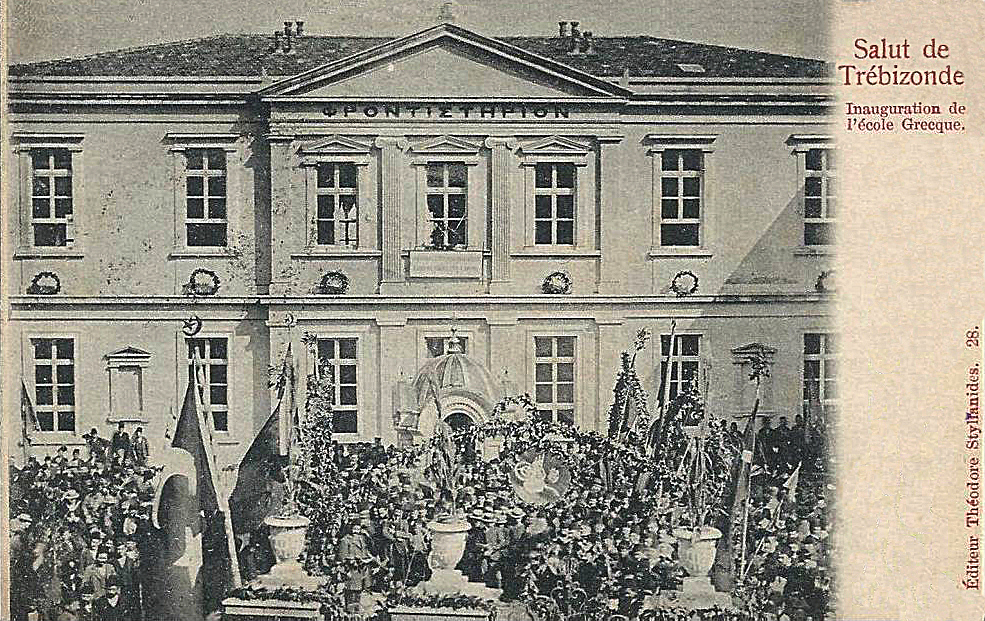 Postcard: Salut de Trebizonde. Inauguration de l'ecole Grecque [Greetings from Trebizond. Opening of the Greek school].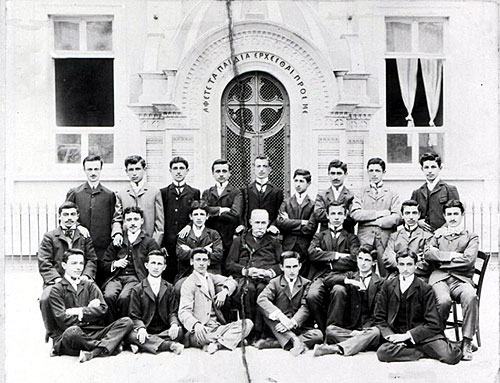 Alumni and teachers of the Trebizond Tuition Center, c.1902-3, Trebizond.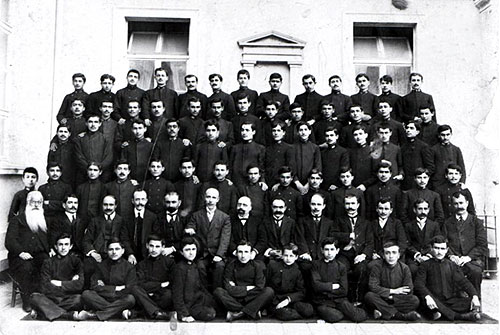 Students of the school in their uniforms pictured with their teachers, Trebizond 1911