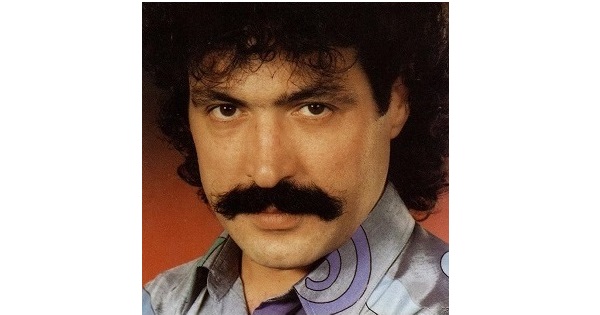 Theodoros Pavlidis (1957-2003) was a popular singer of Pontic Greek music. He was born on the 10th of November 1957 in Yiannohori, Naoussa, Greece. He was the eldest of 3 sons. His first contact with music was through the Byzantine chants of his grandfather. He was to later study at the religious school of Edessa. The public first heard him sing alongside Christos Karipidis although his career officially started when he was discovered by renowned kemenche player Nikos Ioannidis. He also performed in a number of musical theatrical productions including H SEVDALITHES.
He sang at many music venues throughout central Macedonia as well as at venue LEMONA in Athens. His first official recording came at the age of 16 with the album titled PONTUS AWAITS with record label PANIVAR.

His recording breakthrough came when music label VASIPAP produced an album titled TA SEVNTALIDIKA (#1 and 2) with Pavlos Kalaitzidis (aka Pavlaki Dramino). His long career in Pontic music saw him performing alongside many greats including Sofia Papadopoulou, Panayiotis Aslanidis, Anestis Moisis, Yiannis Tsanakalis, Kostas Siopis, Babis Kemanetzidis, Stelios Halkidis and many others. He was highly regarded throughout the music industry.
On the 17th of May 2003 he was invited to perform at club KSENITEAS in Bielefeld, Germany with Fanis Kourouklidis on the Pontic lyra. This was to be his last touring performance. In the autumn of 2003 he signed up with the MITHRIO venue where he was to perform with Kourouklidis. The premiere on Friday the 3rd of October 2003 went ahead, however without Pavlidis present
Just after midnight (00:25) on Wednesday the 17th of September 2003 Pavlidis was fatally injured in a road accident 17 km from Serres on a return trip from Thessaloniki. He left behind a long list of hit songs which remain in wide circulation today both on radio and CD. Some of his unforgettable hits include; TO NIXTOPOUL, TO AKRITOPAID', TO PAIDI TOU PONTOU, PARAKATH KE MOUXAPET, O KOTSA NASTAS, as well as the club song of PAOK soccer club.