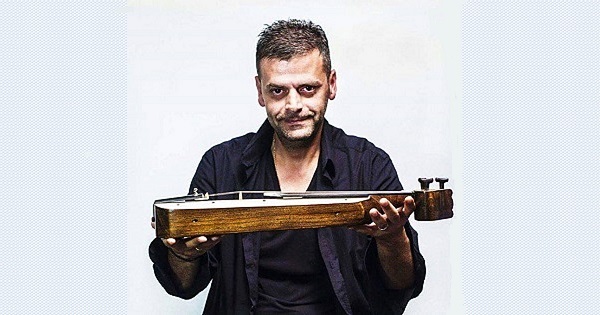 Fanis Kourouklidis is a professional Pontic lyra performer from Greece. His dynamic style and mastery of the instrument has made him a favorite among listeners worldwide. He was born in Thessaloniki in 1976. His father's family originated from Ak-Tas in Kotyora (Tr: Ordu), Pontus while his mother's family originated from the Santa and Kars regions.
  
Kourouklidis began taking Pontic lyra lessons at the age of 6 with the encouragement of his mother Alexandra. By the age of 12, he was performing professionally, making him the youngest ever professional performer of the instrument. His first teacher was his uncle Stavros Kourouklidis. He was also taught for four years by one of the best teachers, Takis Sachinidis. Kourouklidis was also influenced by one of the most renowned Pontic lyra players, Panayiotis Aslanidis.

Kourouklidis has performed overseas, and within Greece alongside the industry's finest performers including Grigoris Tsalgatidis,  Stathis Nikolaidis, Michalis Kaliontzidis, Christos Papadopoulos, Kostas Theodosiadis, Stavros Savidis, Yianis Kourtidis and Babis  Kemanetzidis. In 1994, he began performing with Theodoros Pavlidis, a person he developed a very close friendship with. Aside from his professional engagements, Kourouklidis has made him self available at weddings, festivals and performances with Pontic social groups.

Around 2005, Kourouklidis founded the music school Apollo which provides tuition to enthusiasts of the Pontic lyra, both young and old.

He has produced 17 personal recordings with record label VASIPAP and performed in 10 other recordings with the biggest names in the Pontic music industry.